levelling bulk for all do-it-yourselfer and professionals
Thermozell eco speed & eco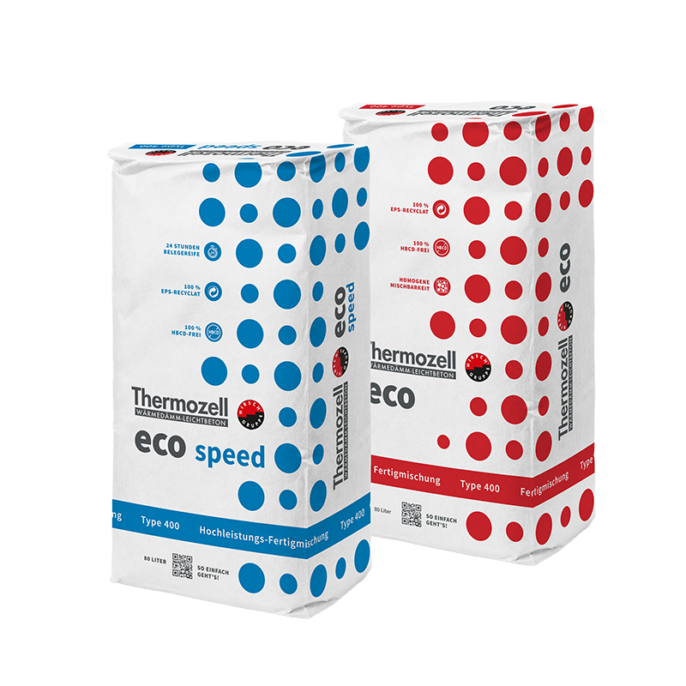 Thermozell eco, filled in 80 litre bags, is a factory premixed, cement-bound levelling fill with the addition of EPS granulate. Only the addition of water produces a load-bearing lightweight concrete with excellent insulating properties – an all-rounder for every do-it-yourselfer.
The ready mix can be used for old and new buildings, is insensitive to water and frost-resistant. Thermozell eco speed is provided with high-performance additives that significantly shorten the time of readiness for covering and drying to 24 hours.
The optimal levelling bulk
The original since 1992
100% Recycling-EPS
24 hours ready for occupancy (speed versions)
Top quality due to type approval
Starting material for the professional and the construction site
Thermozell pro speed & pro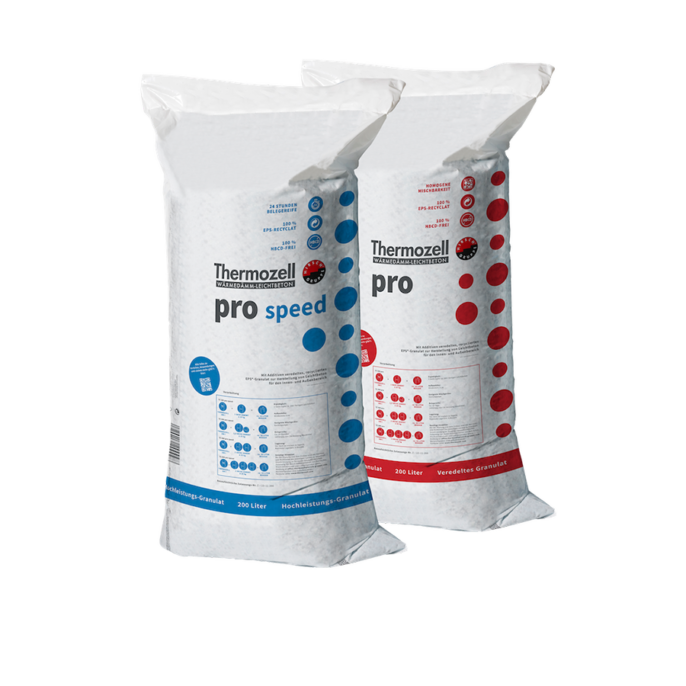 Thermozell pro in a 200-litre bag is the ideal starting material for the production of standardized polystyrene concrete and consists 100% recycled EPS granulate, which is surface-treated with additives using a special process.
Mixing with cement takes place directly at the construction site, whereby lightweight concrete is used in both old and new buildings and can be used indoors and outdoors.
Thermozell pro speed type is factory-equipped with high-performance additives that enable rapid drying and readiness for covering within 24 hours.